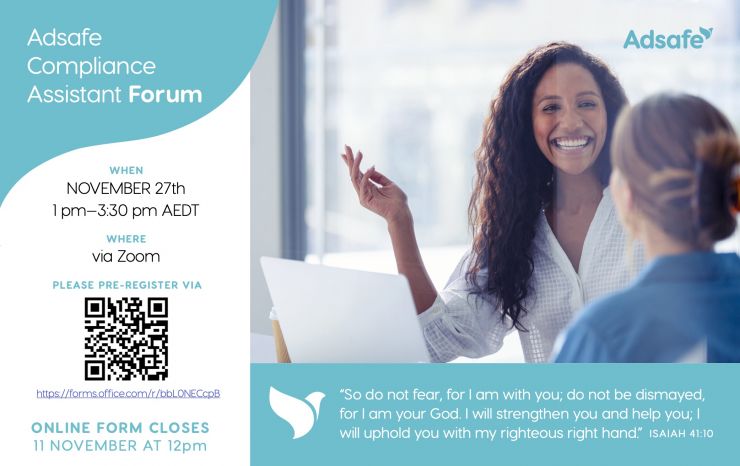 This year's Adsafe Compliance Assistant (ACA) Forum was held via Zoom on Sunday, 27 November, 1 pm – 3.30 pm (Australian Eastern Daylight Saving Time).
This Forum covered topics such as:
how to use your Team View to check compliance of your church members and attendees
adding/removing names from your Team View
navigating the Adsafe website navigation including where to locate resources
ACA job descriptions
what are Form A & Schedule B's?
practical application of Adsafe Policies
and much much more!!
If you are an ACA and would like access to the zoom recording and you have not already contacted us, please email training@adsafe.org.au to be emailed a link to the recording.